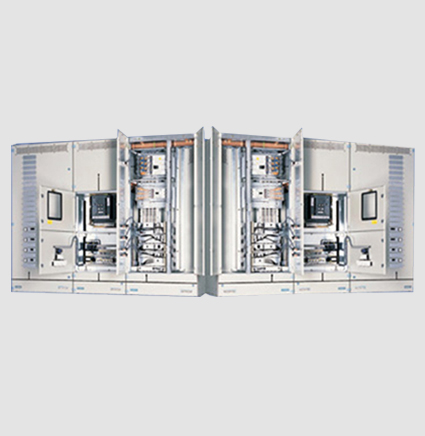 We manufacture bus bar power distribution panel available to our Clients in different specifications and dimensions. The distribution panel facilitates main incomer of electric board & generator with bus coupler which enables the outgoing feeders to run either on Electric Board Supply or Generator Supply. These panels are provided with interlock to avoid any clash between Electric Board Supply & Generator Supply. These are widely used in various industrial and building applications.
Our Power Distribution Units (PDUs) take into account access restrictions and the fact that they generally stand within the computer suite and need to be in keeping with the rest of the equipment. At JIYA Engineering & Construction we have long term experience of designing PDUs for use in the banking and financial industry.
We offer a full range of PDUs from a simple wall mounting distribution unit through to floor standing units with special instruments and controls. We can supply a Modular or specially fabricated sheet steel construction with an epoxy powder coat finish to client's choice.
Features
:-
• Offer users long-term reliability & safety
• High efficiency.
• User friendly
• Less maintenance
We offer the following options and facilities
:
• Live maintenance
• Emergency power off (EPO)
• Fire alarm interface
• Fire suppression gas interface
• Alarms
• Voltage, frequency and current relays with alarms
• BMS interface
• Full range of instruments as required
• Clean earth
• Circuits wired to terminals in separate chamber
• Facilities for thermal imaging
• False floor mounting boxes with under floor glanding facilities
• Local or remote manual controls
• Relay or PLC automatic controls