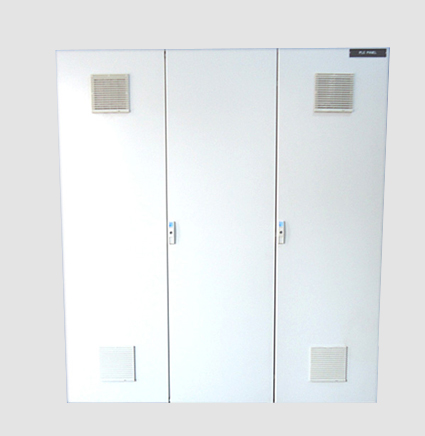 We present a high quality PLC control panel that is highly acclaimed in the national and international market for long lasting excellent performance. Our PLC based control panel provides maximum output and consumes low electricity. These salient features of our PLC based control panel make it perfect for automatic filter press. Compact in designs.
our PLC based control panel is technically advanced and needs no maintenance. We are counted among the supreme basic PLC control panel manufacturers, based in India.
We manufacture AC Drive Control Panels as per customer requirement. The applications of AC drives are Rolling Mills, CTL Lines, Slitting Lines, Tube Mills, Paper Mills, Sugar Mills, Cable Industry, Extruder Plants.
Features
:-
• High speed processor
• Compact size - I/O capacity up to 8,192 I/O points
• Large program capacity up to 128 Step
• Allows up to 16 rack expansion
• Provides more than 400 program instructions
• Supports redundant system configuration
• Compatibility between PLC's of each series
• Easy expansion through Ethernet
• Open network architecture